Who we are
Chairwoman
Miriam Ryan (The Netherlands, Ireland)
Miriam is an expatriate widow who has worked as a tax consultant and treasurer in banking, finance and pan-European NGO management.  She studied at The Institute of Taxation, has a Bachelor of Science degree in psychology and finance, and has completed numerous post-graduate studies.   Miriam was previously director of an international company in The Hague and Dutch Advisory to the MAC.
.
Strategic Adviser/Director
Elisabeth Carrio (France, The Netherlands, Belgium,+)
Elisabeth has many years' experience as an international expert in strategy, organisation and management.  Her skills are based on technical knowledge and extensive experience, initially as an independent Chartered Public Accountant and thereafter as legal auditor for international organisations (United Nations, European Commission) as Head of Finance and Administration.  Elisabeth also acted as advisor to governments and as an evaluator of projects in France, Belgium, The Netherlands, Macedonia, Cambodia, Benin, Ghana, Congo, Central African Republic, Zambia, Syria, Dem. Rep. Congo, Austria, Kosovo, Georgia, Ukraine and Croatia.  Elisabeth also has a Bachelor of Science degree in Existential Psychology and is currently completing her Master of Science degree.
.
.
Treasurer
Barthold J. J. Kreulen (The Netherlands, USA)
Bart holds a Master's degree from Wesleyan University, Connecticut, in Environmental and Earth Sciences and a Bachelor of Science degree from HTS Dordrecht in Chemical Engineering.  Bart has decades'  experience in project and financial management and budgeting.  Bart also supports the foundation with polyglot and technical skills.
.
Advisory Committee
.
Dr. Sophie de Rothschild (USA, Switzerland, Ireland)
Anouk M. de Rijke (United Kingdom)
Holfi Hundahl-Bettencourt (Denmark, France)
Edwina Lillian de Botton (Switzerland)
Aoife Mills (USA, Ireland)
.
Acknowledgments
The foundation is also supported by doners and volunteers who have chosen to remain anonymous.
We would also like to thank the following for their input in the establishment of the Foundation:
.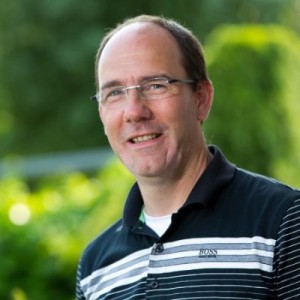 Dr. Paul Naarding (The Netherlands)  
Paul is Director of the General Psychiatry Residency Training Program of GGNet with decades of experience in brain and mental health.  Paul will liaise with the foundation in developing improved programmes for supporting widows of all ages, with an emphasis on empowerment, education and guidance in navigating health insurance to ensure access to the best quality care available.  Paul is also a leading specialist in the treatment of the elderly.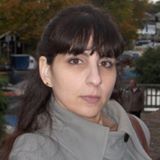 Dr. Sharon Galor (The Netherlands) 
Sharon is a psychologist who is also an avid researcher, her main expertise is with depressive-, anxiety disorders, trauma and  suicide.  Nevertheless, Sharon also has experience and knowledge of many other conditions.  Sharon's research has been published in prominent peer-reviewed scientific journals and she is the author of 'Be assertive! Be your authentic self!', which is a straightforward and easy CBT workbook.  Additionally, Sharon has also published articles in various professional sites.
As a psychologist Sharon aspires to help people overcome difficulties, find new perspectives and improve the quality of their lives. Sharon believes that a shift can start when clients feel that they are really being heard, seen and understood. It is important to give each client personal attention and Sharon matches her personal approach to each individual. Sharon thus tailors the therapy and services to her clients' needs and goals.
.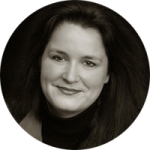 Prof. Erika O'Donnell (The Netherlands, Ireland)
Erika is a registered psychologist with two Master Degrees in Psychology; one in Clinical Psychology and one in Health Psychology.  She is specialised in the treatment of both clinical and behavioural psychological issues.  Erika  incorporates a variety of psychological approaches (CBT, Person Centered, Psychodynamic, DBT, Narrative), tailor making interventions to suit individual and unique needs and ways of being.  Erika is also a psychology lecturer, teaching both Bachelor and Master students.  She is a registered member of The Psychological Society of Ireland,  The British Psychological Society and the Nederlandse Instituut van Psychologen (NIP).
Dr. Manuel Pereira
– Chairman of the Board and Executive President at
EUCED – European Network for Economic Cooperation and Development, EEIG
Established by Regulation (EEC) Nº 2137/85 of the European Council, EUCED – European Economic Interest Grouping is specifically devoted to the promotion of economic cooperation and development at European and International level. It is accredited as a lobbying body in the EU and is represented in 53 countries (30 in Europe) through Members, such as Regional and Local Authorities, Academia and Institutes, Technological Centers, Development Agencies, NGO´s, Chambers of Commerce and Industry, Public and Private Companies and Businesses.
– Ph.D in International Economics
– Professor of European Affairs
– Ambassador and Academic Member at Communication Institute of Greece
– President at Instituto Sciencius – IBA
– President at Entrepreneurial Community for Performing Arts and Culture
– Senior External Expert at European Commission
– Expert Volunteer at United Nations
Dr. Iryna Savenko
Iryna is a psychiatrist in The Netherlands who has volunteered with humanitarian causes for the last fifteen years.
.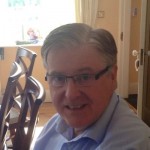 Maurice Biggar
Maurice is a Barrister, polyglot, diplomat at large who has advised on the principles and provisions of the Charter of the United Nations, the Constitution and the laws of Ireland and the Treaties establishing the European Union. Maurice is an expert in international human rights law and international humanitarian law.  He is an authority on European integration and European Union External Relations. An accomplished diplomat, advocate and negotiator, he has represented Ireland at the United Nations (General Assembly and Security Council), the European Union, the OECD, Belgium and Luxembourg. He helped found the European Endowment for Democracy tasked with promoting good governance and democracy and served on the Board of Governors of the Endowment. He advises on complex international legal and diplomatic issues. He is fluent in Irish, English, French and Latin and he has a working knowledge of German, Dutch, Italian and Spanish.
Skype Name: widowfoundation
To contact the foundation via your Skype account, click on the icon below: